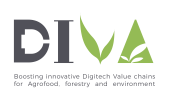 The digital sector is rapidly evolving with the regular emergence of new technologies. The Agrofood sector is currently showing a growing interest in new digital technologies as an option for improving existing services at farm level or in food industries and creating new services through a global concept of "smart agriculture" or "smart food systems". For the environmental sector, the large amount of data obtained through digital technologies contributes to monitoring effectiveness of bioeconomy policies in terms of security, resource-efficiency and mitigation of climate change.
Direct and Indirect support to SMEs will be provided in order to accelerate new ideas all along the innovation chain, from idea emergence up to the demonstration and the internationalization stages with a focus on the creation of new value chains.
Specifically, the project will support innovative SMEs by:
Fostering new cross-sectoral and cross-border collaborations, set-up collaboration of stakeholders around joint business models
Introducing SME with potential customers
Having them participate in large scale demonstrators
Supporting them at building critical mass offers at the European scale to reinforce their position in the EU-wide market
Finding value-adding investors able to accelerate their growth
In line with the process described, DIVA thus is able to deliver a full set of types of vouchers through competitive calls structure in three different instruments :
Maturation Instrument : 10K€
Business maturation voucher: aims at funding activities to mature a business model supported by innovative products, processes, services and technologies related to digitalisation of Agrofood, environmental or forestry sector.
Technology maturation voucher: aims at funding activities to produce plans and arrangements or design for new, altered or improved products, processes or services, including prototyping or testing, and bringing them from a TRL 4-5 to a TRL 5-6*. R&D activities may be included.
Demonstration Instrument : 25-60K€
Small scale demonstration voucher: aims at funding activities to validate the technical and economic viability of a new or improved product, process, service, solution or technology in an operational (or near to operational) environment and bring them from TRL 5 to TRL 6. Activities and consortium can address part of a value chain.
Large scale demonstration voucher: aims at funding the same activities than above but from a higher starting technology readiness level, bringing them from TRL 6 to TRL 7. Activities and consortiums should address and demonstrate a whole complete value chain.
Internationalization Instrument : 30K€
Internationalization voucher: aims at funding activities to foster internationalization of a group of SMEs with a demonstrated value chain, aiming at catalysing their development, facilitating access to an international network of high-level consultants and experts, enabling SMEs to rapidly improve their value proposition thus ensuring their long-term success at an international level.
Beneficiaries : 
Beneficiaries of DIVA funding are for-profit SMEs, including young companies and startups, legally constituted and established in EU. Lead Beneficiary is a SME established in one of the following EU Member States: France, Greece, Ireland, Italy, Portugal and Spain. Funded projects can be:
Individual projects submitted and executed by a single SME located in one of the DIVA countries. The beneficiary of the funding will be the SME applicant. This SME can subcontract eligible activities. Individual projects only apply for Maturation instrument.
Collaborative projects submitted and carried out by a consortium. Consortium should be composed at least by 2 SMEs. They can be completed by other partners such as mid-cap or big compagnies. Big companies are not eligible for direct funding but can participate as subcontractor or as partner without funding. One of the SMEs will act as leader of the consortium and will receive the funds. Collaborative projects can apply for all DIVA instruments.
R&D organizations can participate in the projects as subcontractors; they must be subcontracted by SME(s) partner(s) of the consortium.
End users can participate in the projects but without direct funding.

Eligibility criteria : 
A beneficiary has to be qualified as an SME, as defined in the EU recommendation 2003/361.
Projects must be led by SME(s) legally established in one of the 6 DIVA countries: France, Greece, Ireland, Italy, Portugal and Spain. Submission may include SMEs from other EU countries as long as the lead applicant is an SME from one of the 6 DIVA countries.
Proposals must be submitted in English. Submissions done in any other language will not be evaluated.
An SME can apply only to one type of instrument per project and per DIVA Open Call. An SME may apply as leader or partner in different projects to the same call. An SME may apply to the 2 DIVA calls. In any case, the overall accumulated grant for an SME for the whole DIVA period, whatever the number of projects submitted and status as partner or leader, cannot exceed 60.000€.
Merci de remplir le formulaire pour recevoir les documents à télécharger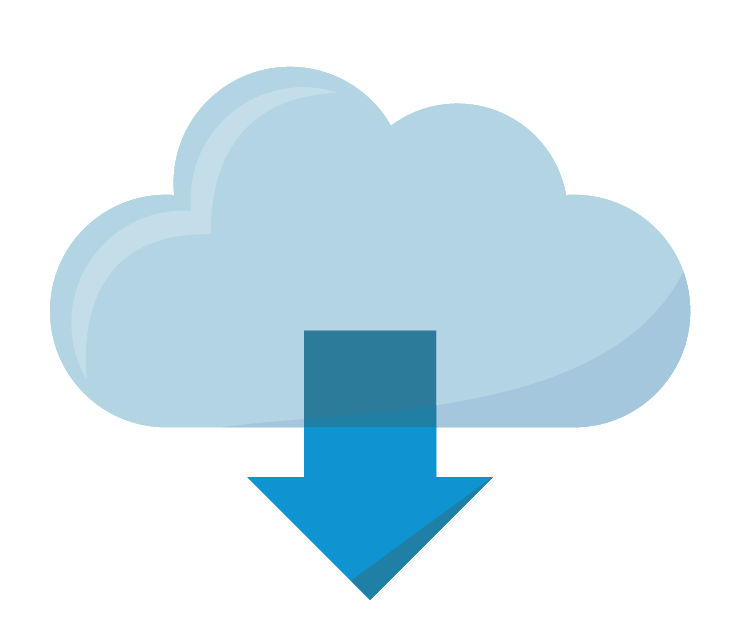 Opening date for the proposal submission – 14h

Closing date for the proposal submission – 17h

Notification of funded proposals

Grant agreement signature date